Club Philosophy:
To promote the music of Barry Manilow and to keep that music alive.
To encourage friendships through the shared love of Barry and his music and to just have fun and enjoy each other's company.
To commit to helping others in need through charity projects.
To support the Barry Manilow International Fan Club.
Annual Membership Dues: $20 (U.S., Canada), $30 (overseas) which includes
3 "Noteworthy" Newsletters
Updates
New Membership Kit with photos, photo membership card, and other miscellaneous goodies!
Photo Birthday Card
Photo Christmas Card
At least two parties a year
Various Charity Projects
and Anything else we may think of...
If you are interested in joining our family of friends, contact us at...
The Ivory Keys BMFC
4320 Bloodspoint Rd.
Belvidere, IL 61008
...or e-mail Mary (mlsbel@aol.com) or Linda (LCox1124@aol.com)
THANK YOU!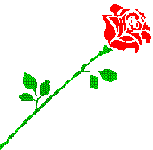 This page created September 8, 1996 | Last updated July 26, 2006
©1996-2006 The BarryNet